Blueberry Mojito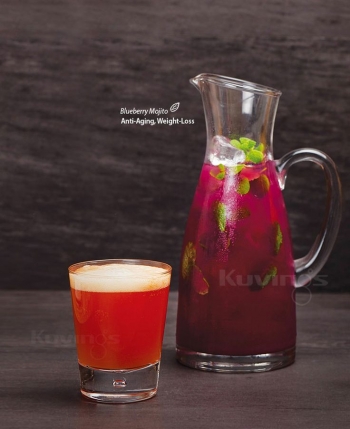 A simple and refreshing non-alcoholic cocktail with fresh blueberries, mint, and lemon. A family friendly cocktail.
1 cup of blueberries (200g)
1/2 lemon (40g)
300 ml sparkling water
1/2 table spoon of brown sugar
ice and mint leaves for decoration
TIP: pour sparkling water down the feeding tube slowly for gradation.
Add vodka, depend on your preference.