SV500 Vacuum Blender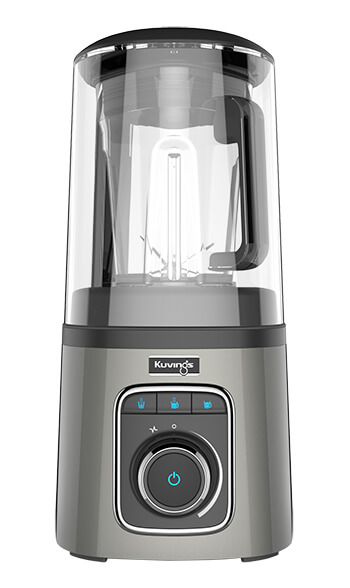 VACUUM BLENDER
SV-500
Healthier lifestyle within a vacuum
The Magic of a vacuum
Better taste and maximum nutrition
Optimal vacuum conditions created by -80kPa of pressure prevent ingredients from oxidizing, preserving the colors, flavors, and nutrients as close to nature.
3.5 peak HP Powerful Motor
32,000RPM of maximum speed
Commercial universal motor with 32,000RPM of maximum speed blends even the toughest ingredients into a creamy, smooth texture with 3.5hp of instant maximum power.
Noise Reduction Cover
Minimum noise, Perfect blending
Blending is now quiet with the Noise Reduction Cover, a unique advancement in high-speed blending.

Vacuum tumbler (Additional components)
Provided as an extra option, the vacuum tumbler stores blended juices, smoothies, or other blends in a vacuum-sealed container enabling you to keep them fresh for a much longer time.
One-touch auto button (vacuum/auto/auto blending)
Pre-programmed buttons make it easy to blend ingredients into any desired texture.
*button (vacuum/auto/auto blending)
Smart Auto Blend Function
With the `auto blending` function, it stops automatically when ingredients reach the desired texture. It automatically calculates the optimal RPM and blending time.

Eco-fiendly tritan container (BPA-Free)
The BPA-free and eco-friendly Tritan container allows you to see how ingredients are processed.
Safety systems
Due to the safety sensor, the blender operates only when the vacuum container is perfectly mounted onto the main body.
Triple 3D Moving Blades
3D-Moving System with six specially heat- treated blades rotate tridimensionally enabling deep blending.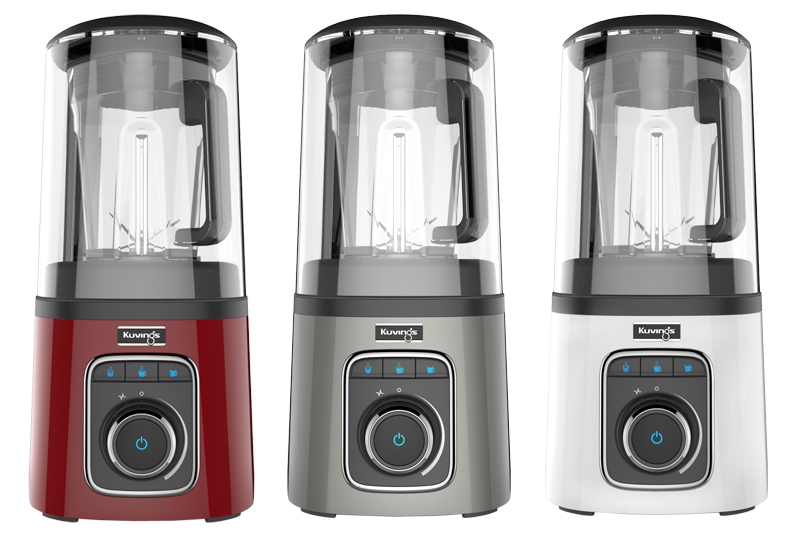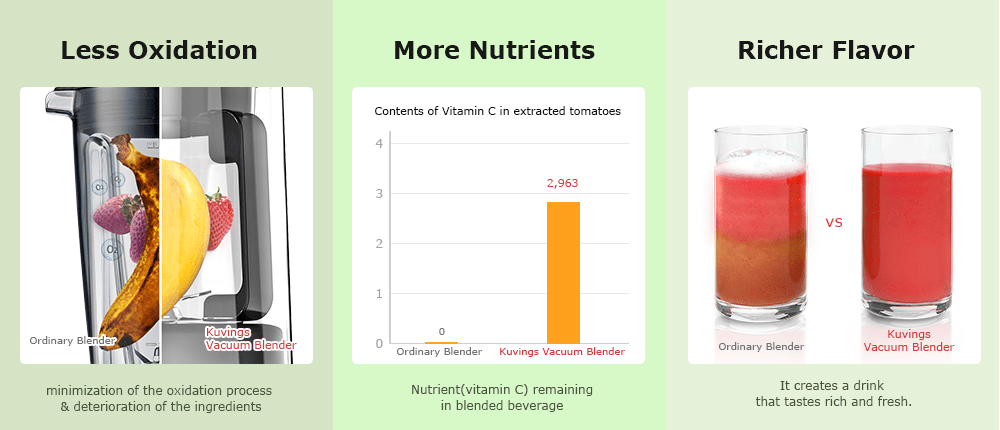 Photo Gallery - click on image to enlarge